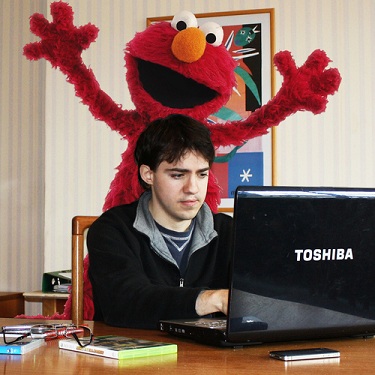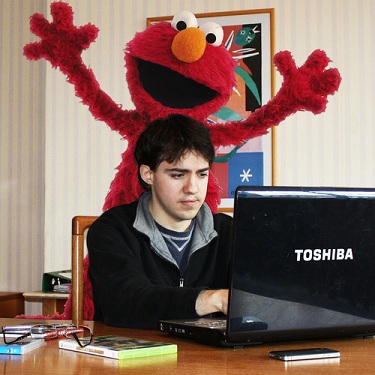 What I Do
I'm a writer and technical designer for videogames. I'm particular attracted narrative design – sewing the thread of narrative seamlessly into gameplay. Games are interactive experiences, and making story truly interactive is one of the most exciting challenges in this industry.
Who I Was
I first learnt to program on DarkBlade, a MUCK/MUD text game I created, coded and ran in my teens. This hooked me on programming, world creation, and by extension, game development. I learnt scripting languages based on LISP and Forth, and over the course of several years I wrote 18,000 lines of code across 370 programs in the game, gaining 2300 players who used the game's chat command over 800,000 times.
At 18, I taught myself web development with PHP + MySQL, and at 20 I founded a small web development company, Ice Cool Code, where I showcased my portfolio, eventually developing a Content Management System for the MP for Cambridge, which remained active 2005 to 2010. I taught myself C++ using the excellent C++ How To Program by Deitel & Deitel. When university beckoned, my dream degree was a combination of Creative Writing with Computer Science: but they don't offer that kind of thing in the UK. So I chose to study English at Cambridge, and spent my spare time coding.
What I Became
After university and the mandatory failed but instructional 3-month game dev project on a 2-developer MMO (though I would have settled for a shooter), I went to work for:
and finally,
I've worked full-time for CA in Austin, Texas since 2012. I helped make Halo 4, working on game modes and levels. I helped ship the Ricochet game mode for the Bullseye DLC bundle. I worked on the in-beta-but-coming-soon Age of Booty: Tactics. Plus I've been doing other top-secret stuff.
Kind of Irrelevant Information
In my non-games time, I am part of a startup which deals with location-based information services. In my non-games, non-entrepreneur time (what little there is), I occasionally take another stab at finishing an English translation of the opera The Marriage of Figaro. I'm halfway through Act IV, so I really have no excuse. My other personal writing project involves completing a final rewrite for a film script – a script I'd never have stood a chance at finishing if it weren't for the support of my friend James Hurley, a UK-based opera director. Oh, and I recently became part of a UK-based garments startup, Hindu Kush Clothing, in a development capacity.
Links
I tweet at Dave_Midgley nice and infrequently. I'm on LinkedIn: David Midgley.